Gamers GLTool Pro met Game Turbo & Game Tuner 1.0p Apk
Developer of PUB Gfx+ Tool presenting another most advanced GFX optimizer tool
Deze app is developed for testing game graphics and benchmarking game performance at different settings. It is useful tool for the game developers. This app will tweak your game graphics configuration.
Features of this app:
? Auto Gaming Mode:Automatically configures all the settings of Game Turbo & Game Tuner.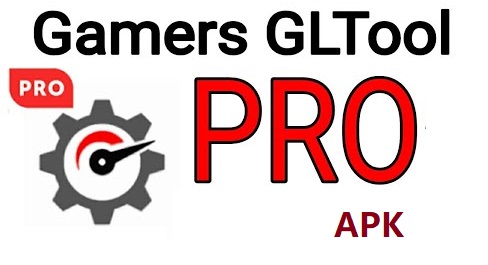 Game Turbo
? CPU & GPU Boost: Drastically improves your gaming performance.
? RAM & SD Card Booster:Boost system RAM which will result in the smoother game play.
? System Performance Tuner:Monitors the system performance, check for system stability and fixes various issue
Game Tuner
? 1080 Resolutie: Change the resolution of the game.✔️
? HDR Game Graphic: Unlock the HDR graphics on low end devices.✔️
? Extreme FPS: Unlock the Extreme FPS level. ✔️
? Shadow:.Enable and disable shadow.✔️
? 4xMSAA: Enable and disable Anti Aliasing.✔️
? Stijl: Change graphics style setting.✔️
? Shadow Quality: Select the shadow quality.✔️
? MSAA Level: Select the MSAA Level.✔️
? Anisotropy Level: Select the Anisotropic filtering(AF) level.✔️
? Extra Effects: Enable/disable extra effects like light effect etc in game.✔️
Zero Lag-modus: Optimized game configuration with Performance & Battery saver.✔️
? Potato Graphics: Minimal texture quality. Useful if your game lags.✔️
? Hardware-Accelerated Rendering: Enable support for VULKAN and OPENGL 3.1+.✔️
? Graphics Rendering Level: Enhance the quality of graphics.✔️
? Color Rendering Level: Inschakelen 32 Bit / 64 Bit colors.✔️
? GPU Optimization: Custom OpenGL shaders.✔️
Ping Booster
? Ping Booster : Optimize your ping by speeding.
? Ping Speed Test : Find the real time ping speed test..
? Best settings : Now you can apply the graphics settings of high end devices (like Pixel 3/S10/OnePlus 7 pro/Poco/Note 9/Razer/Xperia XZ3/Moto Z2/OppoF9/Vivo NEX etc) op uw apparaat. eenvoudigweg, Look for your favourite settings and import it.
Other Features
? Gaming Settings: System wide settings.✔️.
? Quick Boost: Boost you game.✔️.
? Quick Launch: Quickly launch your game.✔️
? Smart widget: Show off you app stats & launch game again.✔️
Toestemming : opslagruimte (Photos/Media files) for modifying graphics settings.
Toestemming : Internet for loading settings from our server.
Toestemming : Kill background app for boosting memory.
DISCLAIMER: Before using this app Please make sure that you have read & accepted out Privacy policy & Servicevoorwaarden.
Privacybeleid: https://www.trilokiainc.com/progamers-privacy.html
Servicevoorwaarden: https://www.trilokiainc.com/tou.html
All trademarked names and images are only used as references and we do not intend to violate or take ownership of these names and images..
Bedankt
WAT IS ER NIEUW
1.0p
*Major update* Thanks for your feedback.
This update will bring:
* All new home with quick launcher & glance.
* Improved UI design.
* All new download addons section (it will be roll out soon).
* Fixed Ping Booster & added speed test.
* Minor bug fixes and performance
App informatie:
Applicatie naam : Gamers GLTool Pro met Game Turbo & Game Tuner
Verpakkingsnaam : inc.trilokia.gfxtool
Ontwikkelaar: Trilokia Inc..
apk Md5 : 23ef814d1ad4c03c1218505b33863c61
apk Size :3.19 MB
Update over Play Store :7 september 2020
versie Naam & Code:0.1p(15)